The new Government guidelines state that cleaners and nannies can now return to work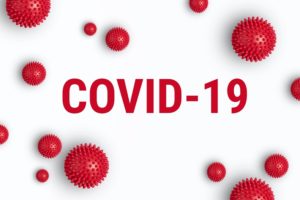 The new Government guidelines state that cleaners and nannies can now return to work in people's homes as long as they are not displaying symptoms and everyone in the house is also well. Home helpers are permitted to work as long as they follow the newly devised safety advice designed to reduce the risk .
We would like to assure our clients that have strictly complied with the government's guidance on managing the risk of COVID-19 and for an extra peace of mind we are also doing the following.
1. Every cleaner we work with will be provided with plenty washable face masks and will wear a fresh one each day while they travel changing it to a new one for each address they enter.
2. They would be also provided with hand sanitiser to use while they travel and right before they enter the property.
3. As soon as they arrive will be washing hands very thoroughly and change their outfit to a fresh one for each address as well as a new fresh face mask.
4. As advised the girls will be maintaining a safe distance (at least 2 meters) from any of the household occupants at all times, and would ensure good ventilation in the area where working by opening a window where possible.
5. We make special arrangements about the arrival time in order to avoid the peak hours to travel.
Please note, no work should be carried out in a household which is isolating because one or more family members has symptoms or where an individual has been advised to shield. When working in a household where somebody is clinically vulnerable, but has not been asked to shield, for example, the home of someone over 70, prior arrangements should be made with vulnerable people to avoid any face-to-face contact, for example, when answering the door.