Regular Domestic Cleaning Twickenham
Twickenham Home Cleaning Service
When trying to find expert Whitton and Twickenham cleaning company, your priority is to look for a company with the right level of experience and a positive approach to its customers. All of our cleaning staff are courteous, friendly, hard-working and fully understand how to follow a brief for a client to ensure their house is restored to a pristine condition!
So, whether you own a flat, house or bungalow, get in contact with us to discuss your requirements in a bit more detail. We'll then arrange to come and see you to ensure we make the right recommendations. Our Strawberry Hill and Twickenham cleaning quotes are very affordable, so please ring 020 8288 9858 to find out more information.
Make Efficient Cleaning London your first choice when you want to book cleaners in Twickenham or Sheen!
Request a Callback
Let our Twickenham cleaning specialists call you back
Twickenham Domestic Cleaning Quote
Wherever you live, whatever your requirement, we have the skills and experience to help you. Our company offers a comprehensive range of cleaning services in Twickenham and Sheen, so why not take a moment to call us and find out more. Just ring 020 8288 9858 and tell us what sort of help you are looking for.
We recommend coming to see you so that we can find out more about your requirements and match you with the right cleaning professional for the job. So, if you've been far too busy recently for cleaning, or just want to take a break from the domestic routine, talk to Efficient Cleaning London. We often provide house cleaning quotes for Twickenham and Strawberry Hill customers, so if you live locally do get in touch.
For and Whitton cleaning quotes, ring 07885 60758 today.
Twickenham Domestic Cleaning Company
There are a lot of cleaning companies online that are advertising themselves as the best – so how do you choose the right one? We are confident that once you have spoken to us and received the benefit of our advice, you will choose us as your preferred cleaning services company. Just call us for a very informal chat about what sort of help you need and we'll then arrange to come and see you – just to make sure that we tailor our services to meet your needs.
Our Sheen and Twickenham cleaning prices are affordable, too, so you don't need to worry about being put off by high prices. We'll also make sure that you are matched with the right cleaning professional, based on the information you provided. To hire cleaner in Twickenham and Strawberry Hill, just ring 020 8288 9858.
We look forward to receiving your call and providing you with a Whitton or Twickenham cleaning quotation.
For a list of areas we cover please click here.
We provide cleaning in the following nearby areas:
Whitton
Hanworth
Teddington
Hampton Hill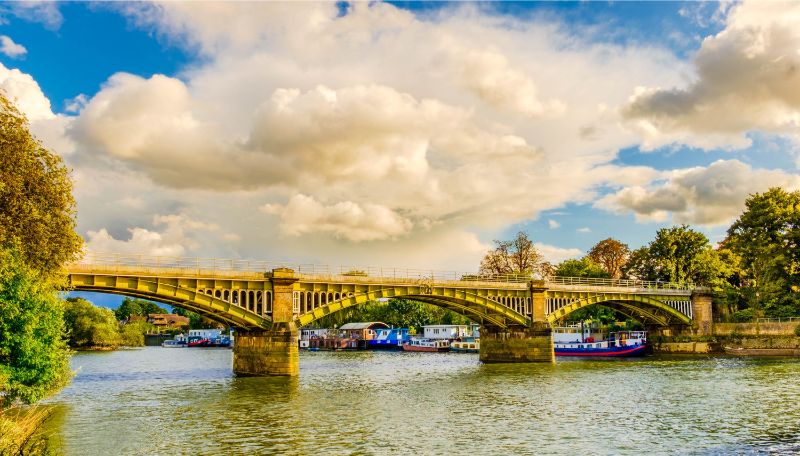 Hire a Twickenham cleaner today
Get a free residential cleaning company quote from us today.
For a list of areas we cover please click here.