There's lots to do when moving out of a rental property, from packing up your belongings to ensuring you meet the terms of your tenancy. Always check what the requirements are for cleaning the property when you leave, as you may need a professional end of tenancy clean to ensure the best finish.
Here are some of our top tips for cleaning when moving out of a property.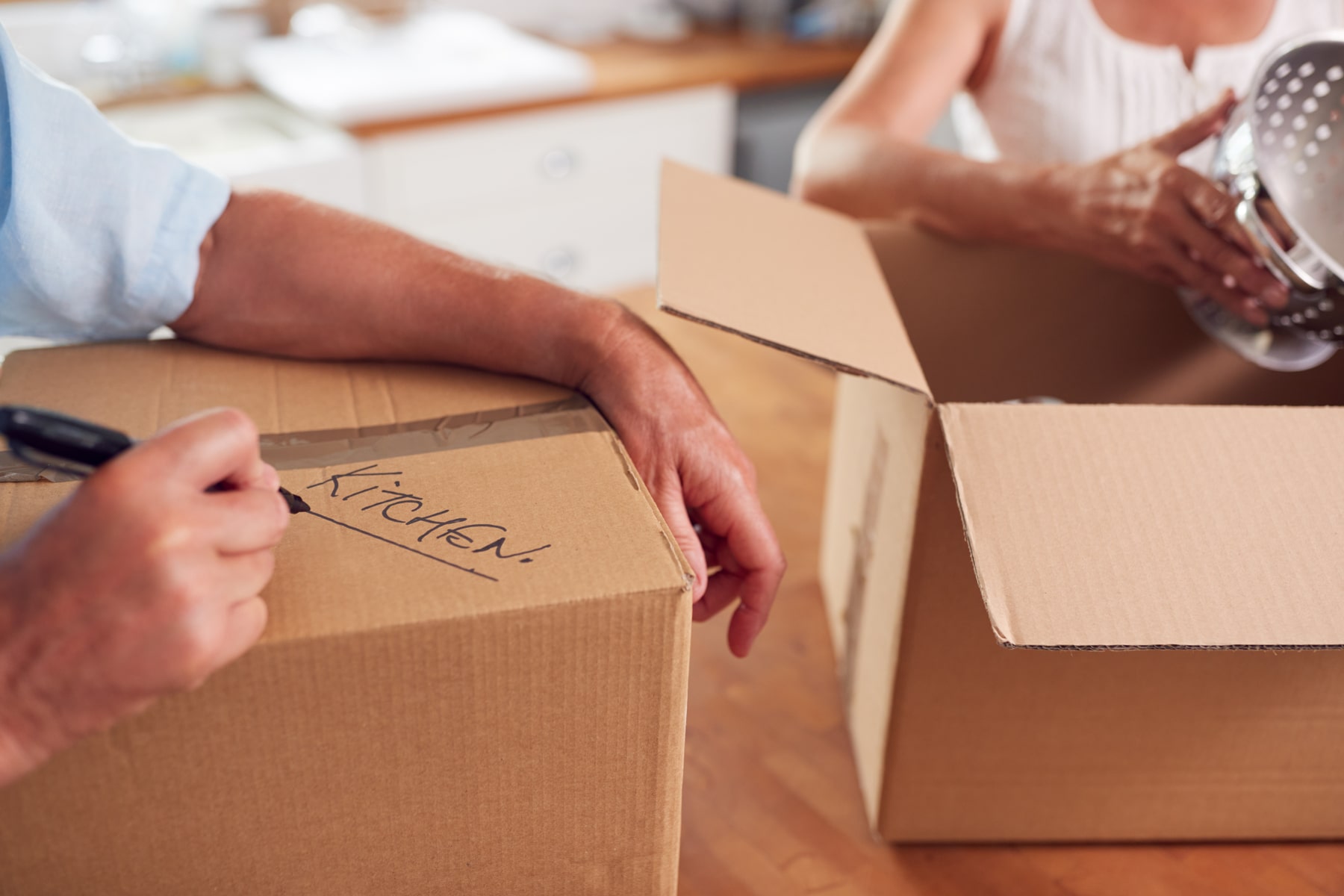 How clean should you leave your house when moving out?
Most tenancy agreements will outline how a property should be left, and this usually involves a thorough clean with all mess removed. The lease may even stipulate specialist cleaning services required at the end of the tenancy, such as upholstery or carpet cleaning. Moreover, you know how you would want to find a property when moving in, so it's important to leave the property in the state you would expect.
Can a landlord use your deposit for cleaning?
Lack of cleaning is often one of the main reasons a landlord holds back some of your deposit, so it's always wise to check the terms of the lease you signed when you moved in. Your tenancy agreement may even state that professional cleaning services must be used when exiting the property.
What is end of tenancy cleaning?
End of tenancy cleaning can be used by both landlords and tenants. This professional exit clean involves an in-depth task list, using attention to detail and high-quality products and materials to ensure a thorough job. It's often a floor-to-ceiling job to 'wipe the slate clean' for new tenants, removing any dirt, dust and grime from surfaces around the property. They may even clean inside cupboards and hard-to-spot areas like Airbnb cleaners do.
How can you deep clean a house when moving out?
The easiest way to ensure pristine cleaning results is to hire a professional. They'll use methodical checklists which cover all areas, including bathrooms, toilets, windows, wardrobes, countertops, mirrors, floors, tiles and even kitchen appliances. Bathrooms and kitchens are often some of the toughest spots for removing stubborn grime, so choosing the right cleaning products and materials is the key to fast and efficient outcomes.
Should you tidy the garden when you move out?
When you check the terms of your tenancy, don't forget about your garden if you have one. For example, some agreements require you to regularly mow lawns, prune hedges and remove weeds. If you need extra help, check if your cleaning company also offers garden maintenance services. Finding an all-in-one service can help keep costs down and save you time and effort liaising between companies.
Hire a professional end of tenancy cleaner
If you need end of tenancy cleaning, contact our team for a free quote. Efficient Cleaning London offers high-quality solutions throughout the local area, including Putney, Raynes Park and beyond.
For a free quote, call now on 0788 560 76 58, 0208 288 98 58 or email office@efficient-cleaninglondon.co.uk.