As the warmer weather hits us, as well as spring cleaning your home, many people want their outside spaces to look good too. After a long Autumn and Winter, assessing spaces such as your patio and decking area can leave you feeling like all the dirt and grime is stopping you from enjoying the outdoors.
Luckily, pressure washing provides the ideal solution. Let's find out more.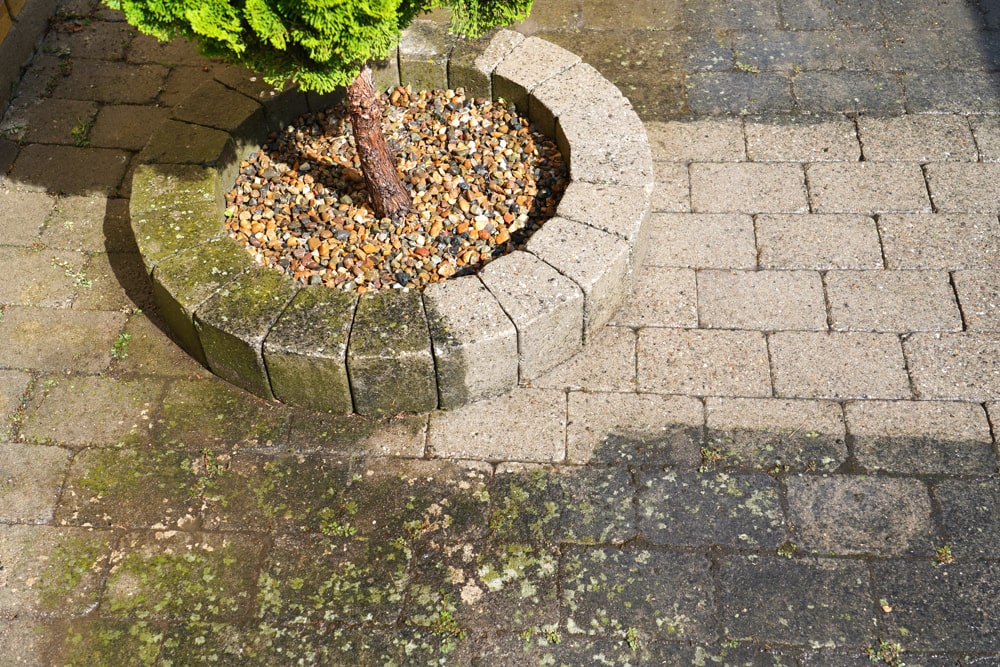 What outdoor areas can be jet washed?
Outdoor surfaces pick up lots of dirt and grime, from bird droppings and barbecue food to soil and dirt. It easily becomes ingrained in materials such as concrete slabs and stone, leaving unsightly marks that bring down the whole appearance of the space.
Luckily, jet washing is a highly versatile method of cleaning outdoor areas, including patios, terraces, decking, paved areas, pool surrounds and even walls.
What are the benefits of pressure washing?
Are you considering pressure washing your outdoor spaces? The benefits of this external cleaning technique are vast, producing fast and efficient results. It works by using a pressurised stream of water to blast away stubborn matter such as mud and algae from hard surfaces. Patios, paths and other areas are left looking like new without any damage sustained.
Restoring the appearance of your outside spaces can enhance the overall kerb appeal of your property while ensuring your garden feels like a clean and attractive place to spend time in. It can also improve the non-slip nature of some surfaces (such as decking), which may have become hazardous due to algae growth.
DIY vs professional pressure washing
While DIY pressure washing is an option, it's often more complex than you think. Firstly, there's sometimes lots of preparation to do, such as clearing away breakables and removing loose debris from the surface. It then takes an understanding of the correct methods and equipment settings to achieve the high-quality results you want.
Many people incorrectly use pressure washers, resulting in dirt and grime being moved around the space (rather than completely removed), and accidents can occur. That's why professional jet washing is often the safest, most efficient option, and you won't have to buy any of the equipment yourself.
Tidy up your grassy areas
Pressure washing patios and paths can do wonders to improve the aesthetical appeal of the outside of your property. However, it's vital you keep on top of garden maintenance too. This includes aspects of lawn care such as grass cutting, leaf clearance and weed control.
Making your garden a tidy space will make a huge difference to the look and feel of other outdoor areas, such as seating.
Get a free pressure washing quote
Are you looking for a professional pressure washing company in South West London and Surrey? Speak to the team at Efficient Cleaning. We offer a wide range of domestic cleaning services, both indoors and out. This includes pressure washing services in Walton on Thames and Wandsworth.
For a free quote, get in touch now.