Affordable upholstery cleaning and deep carpet cleaning services in Wimbledon, SW19
from only £20 for a single bedroom
Are you looking for beautifully clean carpets or upholstery in Wimbledon, Southfields, or Morden? Efficient Cleaning provides exceptional deep cleaning services, including upholstery cleaning, deep carpet cleaning, curtain cleaning, rug cleaning, and sofa cleaning throughout London and Surrey.
If you want your carpets and upholstery to stay in a good and long-lasting condition, it is always advisable to use professional deep carpet cleaning and industrial carpet cleaning for the superior results.
Dry and Steam Carpet Cleaning Prices in Wimbledon
Our team of professional cleaners can work around your requirements to offer an affordable and tailormade service. We provide a wide selection of cleaning services, including domestic cleaning, office and commercial cleaning, end of tenancy cleaning, and an ironing service. Our cleaners can help on an ad-hoc basis, or clean for you regularly. Many of our clients require carpet cleaning from time to time on top of their regular cleaning. All of our cleaners are hand-picked for their experience, hard work, and excellent customer service.
We can take on projects of all sizes, so whether you need just one rug or a pair of curtains cleaning or you would like the carpets throughout your home to be cleaned, we can help.
You will find our prices very competitive, so call now for a free, no-obligation carpet cleaning quote on 07885 607 658.
Why use our deep carpet cleaning company near Southfields
We work with a wide range of clients, including home-owners, landlords, property managers, commercial clients, and estate agents. If you are based in Southfields, Wimbledon, or Raynes Park, then look no further. Read our blog on signs your carpet needs a professional deep clean.
Our carpet cleaning and upholstery cleaning services will make your carpets and upholstery look like new. Here are just some of the benefits to regular carpet cleaning:
Clears allergens and bacteria: Carpets carry a lot of dust, bacteria, and other allergens. These can have an effect on a whole host of health issues, including asthma and eczema. Vacuuming alone will help but not entirely rid the carpets of these allergens.
Cost-effective: Cleaning your carpets can be a tiring and lengthy process and buying the products and equipment yourself can be expensive. We use the latest carpet cleaning tools and technology to complete the job quickly and efficiently, for competitive prices.
Increase lifespan: By getting your carpets deep cleaned by professionals, it will increase their lifespan, so they will look better for longer.
Get rid of odours: Dirt and germs that get trapped in carpets can sometimes cause lingering smells, especially if you have pets. Our carpet cleaning equipment will get rid of smells, leaving your carpets with a fresh odour.
Knowledge of different carpets: Carpets come in different styles and types and we approach cleaning them differently, so your carpets will never be damaged during the cleaning process.
Gets rid of stains: We can remove all types of common stains from carpets, including coffee and tea, red wine, ink, dirt, mud and pet stains.
Why consider SW19 upholstery cleaning?
In the same way carpet cleaning offers many advantages, so does upholstery cleaning. Upholstery, like chairs and sofas, along with rugs and curtains, suffer from a lot of wear and tear, so whether you want to preserve them for as long as possible or they need a bit of TLC, our upholstery cleaning in Wimbledon will make all the difference.
Ensure better air quality by removing dust and other allergens
Extend the life of your furniture and upholstery
Professional upholstery cleaning will leave your furniture looking renewed and in a better condition
Get rid of bad smells and refresh sofas and other furniture
Upholstery can be fragile and requires careful cleaning with specialist products and equipment. We will ensure the safest and most effective cleaning practice for your product.

Free competitive quotations
After you get in touch, we'll provide you with a no-obligation quotation based on your unique requirements.

Assessment
Before beginning any work, a member of our carpet cleaning team will closely examine your carpet. This will enable them to determine the amount of staining present, recommend the best approach, and advise on the likely post-treatment outcome.

Expert Cleaning
Our highly skilled, professional cleaners use effective, high quality products and up to date methods to thoroughly clean your carpets and/or upholstery.

Book regular carpet cleaning
As well as other domestic cleaning tasks, if you want to keep your carpets or rugs looking fresh, and as new as possible, it's a good idea to get them cleaned at regular points throughout the year. By following this routine, you'll also make sure they last longer.
Commercial carpet cleaning in Wimbledon
Our cleaners provide professional commercial carpet cleaning throughout Wimbledon. Our cleaners are fully trained to use the latest chem dry carpet cleaning equipment. We have worked in a wide range of commercial environments, including hotels, bars and restaurants, offices, care homes, and other commercial spaces. We apply a strict health and safety policy and can work around your schedule to minimise any disruption.
We provide carpet and upholstery cleaning in the following nearby areas:
Morden
Raynes Park
Wandsworth
New Malden
Mitcham
Malden
Putney
Balham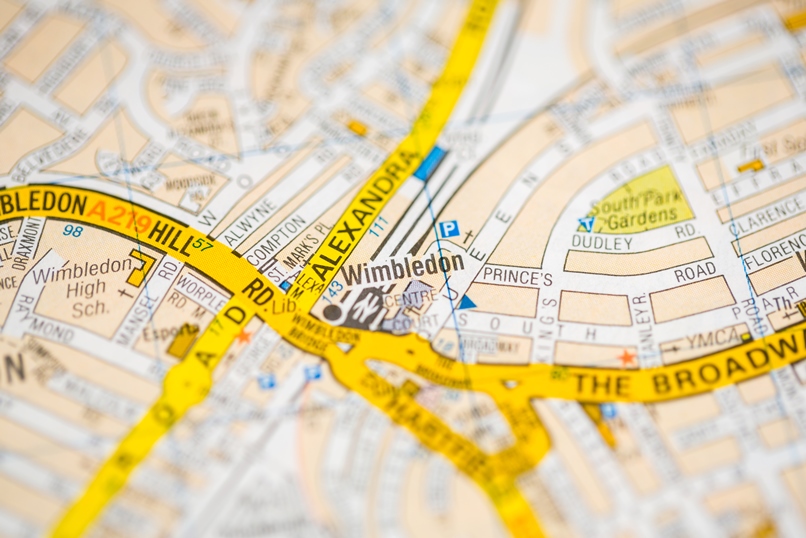 Price List for Carpet Cleaning
Price List for Upholstery Cleaning
For a carpet cleaning quotes in Wimbledon, call our local carpet cleaning specialists now
Call us now 07885 607 658 or 020 8288 9858, or email office@efficient-cleaninglondon.co.uk to book your carpet cleaning or upholstery cleaning in Wimbledon.
0788 560 76 58

0208 288 98 58