Preparing for the festive season is one of the most exciting times of the year, especially for those who love to decorate, entertain, and host loved ones or family members.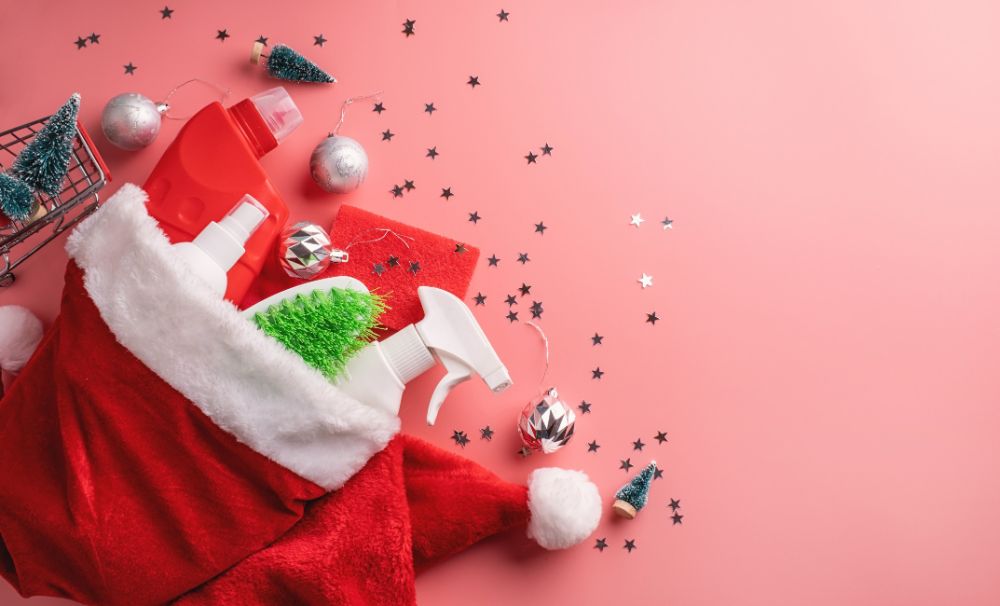 However, getting your home ship-shape for such an occasion can be time-consuming and stressful, which is why it's a great idea to have a professional deep clean before the man himself comes back to town.
From the power of decluttering through to enabling you to properly enjoy the festivities, we've rounded up five reasons you should deep clean before Christmas – or have a deep clean done professionally.
1. Entertaining is much less stressful
As well as starting your New Year habits nice and early, having a deep clean before Christmas will transform your home into a calm, tidy environment which is much better for playing host. Rather than rushing around on the day your guests are due to arrive, you'll be able to simply sip on something bubbly and warmly welcome them into your (impressively organised) home.
2. Decorating will be a breeze
We've all been there, surrounded by countless broken baubles and blinking tree lights, vowing that we would sort the decorations out before they go back in their box. However, by choosing to purge your pre-historic tree decorations before sparkle season truly takes hold, you'll be able to create the colour-coordinated tree of your movie-scene dreams without the stress of searching through bedraggled boxes.
3. You'll avoid buying the same thing (again)
In most households, from turkey basters to champagne flutes, there are special seasonal items reserved for the Christmas period. This is all well and good, but when the stress of hosting descends upon us, we often don't have the time to search for that specific candlestick or those silk fireplace stockings, rushing to the shops to buy another set. Therefore, pro-active organisation is essential for a stress-free celebration. By deep cleaning and decluttering your home, you'll know exactly what you've got and where it is.
4. You'll make room for new additions
Christmas wouldn't be Christmas without a present or two, which is why organising your environment before the big day will allow you to rid yourself of old, unwanted items in preparation for any exciting additions that you might receive! If you're struggling to let go, you might want to refer to the life-changing magic of Marie Kondo (who also has a great gift guide for even the pickiest people in your life).
5. The post-Christmas clean-up is easier
The only bad part of Christmas is the clean-up, often taking days to complete after such an indulgent and exciting time. However, if you've already taken proactive steps to beat the clutter beforehand, you'll find the clean-up much quicker and easier.
Professional, affordable cleaning services in London
Efficient Cleaning London is a high-quality cleaning company that tailor-makes each cleaning package around each individual client. Providing unrivalled cleaning services to both domestic and commercial premises in areas such as Esher and Hampton, we are proud to provide everything from regular weekly cleans through to end of tenancy and spring cleaning services – not to mention that festive deep clean!
If you'd like to enquire about our range of cleaning packages available throughout Surrey and South London, please get in touch with us on 07885607658 or 0208 288 98 58, or send an email to office@efficient-cleaninglondon.co.uk.