This is the time of year when many loved ones come together and celebrate the festive season or new beginnings, which often means more people in your home. From ensuring surfaces are sparkling to cleaning bathrooms for guests, there are lots of ways to get your house ready for a Christmas or New Year's Eve party.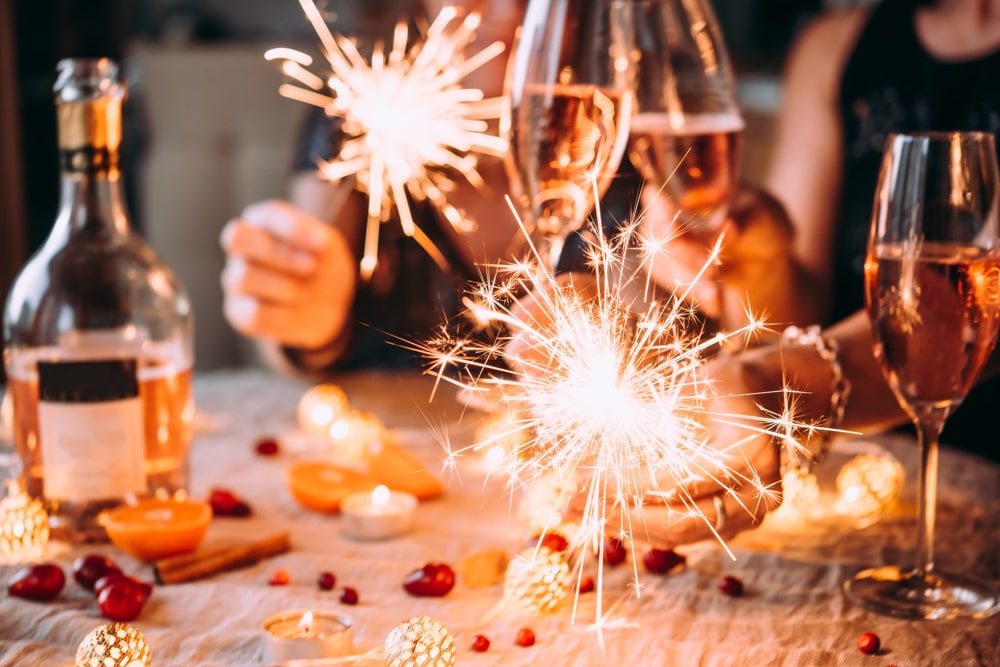 Leave your floors sparkling
Whether you want stains removed from carpets or clean wooden floors, put some extra effort and planning into freshening up your flooring. Like mowing your garden lawn, clean floors can do wonders to give your home an uplift before guests descend on you during festivities.
If you're unsure where to start, we have some domestic cleaning tips for you to try. However, the trick is finding highly recommended products suitable for the type of flooring you want to use them for.
You should also think about the cleaning tools and equipment you buy, as switching to something like a microfibre mop is one of the best changes you can make to your usual regime. Remember not to use too much water on wooden floors, and use a special wood floor cleaner instead.
Get your kitchen ready
At this time of year, food is one of the most important parts of any festive or New Year party, so making sure your kitchen is ready is key.
Doing a deep clean of your kitchen is a great way to tackle some overlooked spots, create a hygienic cooking space and ensure your oven and other appliances are ready for the amount of work they'll be doing.
If you want to save time, ask a professional cleaner to complete the job for you. They'll thoroughly clean all surfaces, floors and even kitchen appliances, such as the inside of your microwave, which easily picks up food and grime in a busy family home.
Get ahead on ironing and upholstery cleaning
Don't have time for all the little jobs that will make your party guests more relaxed and comfortable? Outsource your chores to a professional domestic cleaner. They can even carry out all those extra little jobs to get your home in tip-top shape, like cleaning your upholstery. This means removing stains and watermarks from the fabric on seats and sofas while freshening up your rooms from odours if you have pets.
You can also ask them to complete regular cleaning for you, including handy extras like ironing, especially if you have guests staying over and want tricky items like sheets uncreased. This will free you up to enjoy the season and start the new year with an increased effort to have more time for yourself.
Contact Efficient Cleaning London
Do you need help getting your home ready for a party? Speak to the team at Efficient Cleaning London. We offer our professional cleaning solutions across Surrey and South West London, coming out to Epsom, Esher and surrounding areas.
For a free quote or to book our services, please get in touch.