Are you having friends round for nibbles and drinks on Christmas Eve? Or hosting Christmas Day for all the family? Perhaps you're having the in-laws over for a Boxing Day lunch, or getting some couples round for New Year's Eve celebrations. Whatever you're getting up to this Christmas and New Year, if you're having people over, then you no doubt want your house to look its best.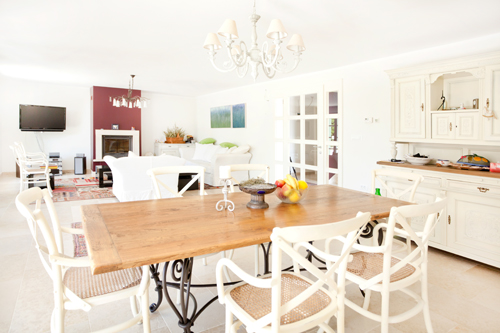 From hoovering up those pesky pine needles from the Christmas tree and treating any red wine spillages on the carpet to catching up on general cleaning, there's a lot to do to keep your home sparkling over the festive period. If you're short on time or would rather get on with enjoying Christmas (we wouldn't blame you!), then you could always consider hiring a professional cleaner to take care of the Christmas cleaning for you.
Preparing your home for Christmas and the New Year
Many homeowners invest in professional cleaning over the festive period, as this ensures that their house looks as beautiful as possible for when friends and family come over. This includes hoovering, polishing, dusting and cleaning surfaces, units, appliances and fittings. You can even get your carpets professionally cleaned if needed. Hiring a cleaner is incredibly affordable, and saves you huge amounts of time and hassle – perfect for the busy Christmas period during which there are presents to buy, people to visit, meals to prepare and fun to be had! Whether you need help cleaning the whole house or just a room or two, an expert cleaner will take a load off your mind so that you can focus on enjoying the festivities.
Cleaning up after a Christmas or New Year's Eve get-together
Having people over can be a messy business – especially when party poppers, finger food and Christmas crackers are involved! If you need a helping hand getting your home back in tip-top shape after a Christmas or New Year's Eve get-together, then hiring a professional cleaner is an ideal option. Before you know it, your home will look just as beautiful as it did before your gathering took place, so that you can enjoy the rest of the holidays in comfort.
Here at Efficient Cleaning London, our specialist cleaners can keep your home beautifully spick and span over Christmas and the New Year, giving you more time to spend getting festive with your loved ones. Simply contact us today to find out more or to book a clean.