Efficient end of tenancy cleaners for deep cleans in Kingston, Surrey
from only £160 for a studio flat
Efficient Cleaning is a team of specialists in high-quality end of tenancy and rental property cleaning in Kingston, Norbiton, Teddington, or the surrounding areas of London. Our highly-experienced and handpicked domestic cleaners have the expertise, equipment, and tools needed to clean any house or flat to the highest standards. Our professional cleaners work for tenants, landlords, estate agents, lettings agents, and others to ensure properties are spotless from top to bottom.
Move Out Cleaning Prices in Kingston and Norbiton
During our countless years of cleaning experience, we have completed end of lease cleaning on hundreds of properties and we know and understand how important this service is and expectations. We have completed an extensive tailored checklist that our cleaners follow to ensure the keenest level of attention to detail.
Our cleaners are highly trained and dependable. To find out more, please call us now on 07885 607 658 for more details.
The benefits of our after tenancy cleaning and rental property cleaning for landlords near Norbiton
Our end of lease cleaning and deep cleaning offers a host of benefits for landlords. We aim to make the process as smooth and swift as possible.
Faster lets: If you are a landlord renting out your property near Norbiton, Kingston, or Richmond upon Thames, a clean and sparking property will ensure that you stay ahead of the competition and rent out your property faster.
High expectations: If your property is clean and tidy, you are more likely to attract tenants who will look after it and you will set the bar high when it comes to your expectations regarding the standard you expect the property back.
Save money: If you are a landlord, you will save money not only from potentially filling your property more quickly but a property deep clean will tackle any issues that might go unnoticed and will build up over time. For example, professional carpet cleaning will keep your carpet in a better condition for longer, so it will not need to be replaced.
Price List for End of Tenancy Cleaning Based On Average
* The above price list is with estimates based on average. For a more accurate estimate please fill in the form below.
KT1 tenants: Why use out EOT cleaning services?
End of tenancy cleaning is required to return your property to a clean condition. If you are a tenant in Kingston, here are just a few reasons to consider check out cleaning.
Ensure you get as much of your deposit back as possible: If your property is not up to the standard it was when you moved in, your landlord can deduct money from your deposit. By hiring our professional cleaners, there will be nothing on the cleaning-front that will hinder you from getting your full deposit back. If you do not complete the job to your landlord's standard, they will likely hire a cleaning company and deduct that amount from your deposit, so you will have no say in this.
Good reference for future tenancies: If you are moving on to another rental property, it is always useful to have a good reference from your former landlord and by hiring our domestic cleaners, this will help.
Saves time: Moving can be stressful and time-consuming. Let us help you save time and hassle by trying to complete cleaning yourself. Even the most well-intentioned people cannot finish the job to the standard of our end of tenancy cleaning team. We guarantee that no area will be forgotten.
Our professional cleaners in Kingston will complete a thorough move out cleaning checklist
Our end of tenancy cleans in Kingston are always done using a detailed checklist. This will cover every room and area within your property and cover the deep cleaning of all appliances, fixtures, fittings, units, glass, pictures, internal windows, doors, bins, floors, carpets, and other areas.
We can offer you a free, tailored quote for any end of rental cleaning, with no obligation. Prices start from just £90 for a studio flat or £175 for a three-bedroom house with one bathroom.
We can cater for all your cleaning needs. Alongside end of tenancy cleaning, we also offer regular and one-off domestic cleaning, office cleaning, ironing, spring cleaning, and carpet and upholstery cleaning. Read our blog: Is hiring a professional cleaner worth it?
Our End of Tenancy Checklist
Kitchen professional deep clean including all kitchen appliances

Clean of all work surfaces; units, cupboards inside and outside, drawers, fixtures and shelves
Tiles; sink and taps
Mirrors, pictures and glass; light fixtures and fittings
Bins inside and outside
Cobwebs removed, doors, and skirting and internal windows
Carpets hovered and hard flooring cleaned

Bathrooms professional deep clean – limescale and mould removed, and the best possible result is achieved

Clean of bath and shower; toilet; sink and taps; tiles
Mirrors, pictures, and glass; extractor fan, light fixtures, and fittings
Visible pipes and plumbing
Internal windows, doors, and skirting
Units, cupboards and drawers inside and outside, fixtures and shelves
Cobwebs removed
Carpets hovered and hard flooring cleaned

Bedroom professional deep clean including internal window cleaning

Shutters and wooden blinds could be included and given a deep clean
Clean of furniture; mirrors, pictures, and glass
Doors, and skirting; light fixtures and fittings; cobwebs removed
Carpets hovered and we could include professional carpet cleaning
Hard flooring is vacuum cleaned and washed
Living Room professional deep clean including internal window cleaning

Shutters and wooden blinds could be included and given a deep clean
A good thorough wipe to all furniture; mirrors, pictures, and glass
Doors, and skirting; light fixtures and fittings; cobwebs removed
TVs and electronic equipment
Carpets hovered and we could include professional carpet cleaning
Hard flooring is vacuum cleaned and washed

 Stairs and Hallways professional deep clean including internal window cleaning

Banisters, handrails, and skirting boards
Doors and top of doors and door frames
Units inside and outside, cupboards inside and outside, drawers inside,
Fixtures, and shelves, light fixtures and fittings
Cobwebs removed
Carpets hovered and we could include professional carpet cleaning
Hard flooring is vacuum cleaned and washed
Furniture; mirrors, pictures, and glass; internal windows, doors, and skirting; light fixtures and fittings; cobwebs removed
Carpets hovered and we could include professional carpet cleaning
Hard flooring is vacuum cleaned and washed
We provide end of lease cleaning in the following nearby areas:
Teddington
Richmond Upon Thames
Strawberry Hill
Whitton
Twickenham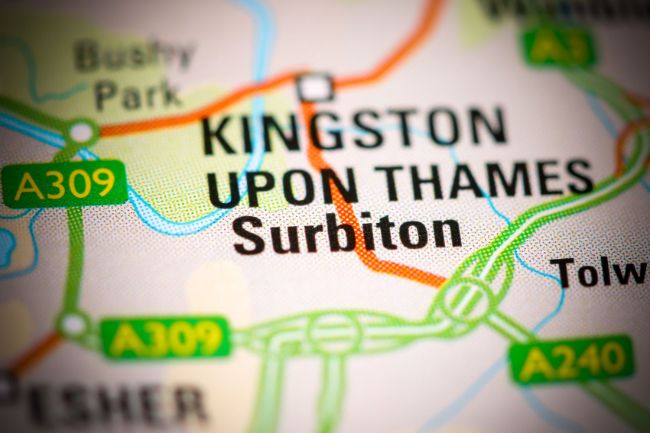 For professional deep cleaning and rental cleaning in Kingston, get in touch now
For further information about end of contract cleaning or EOT cleaning in Kingston, please call our professional cleaners now. We can be reached on 07885 607 658 or 020 8288 9858 or email office@efficient-cleaninglondon.co.uk