End of tenancy cleaning contractors in Richmond-upon-Thames, Surrey
from only £160 for a studio flat
Are you looking for experienced, professional, and fully-insured cleaners in Richmond, Kew, Strawberry Hill, or one of the nearby areas of London or Surrey? We offer end of tenancy and end of let cleaning by trusted and professional cleaners to ensure a stress-free handover between tenants and landlords.
Moving property can be stressful at the best of times. However, adding deep cleaning into the list of jobs that need to be completed can make any move daunting. Our end of tenancy cleaning services are designed around the needs of clients and tailored to every property.
Move Out Cleaning Prices in Richmond and Kew
Our end of contract cleaning services uses a cleaning checklist to ensure 100 per cent satisfaction and so every property is spotless. We work with tenants, landlords, letting agents, estate agents, and commercial property managers to provide deep cleaning services for all.
Here are some reasons to choose our end of tenancy cleaners:
Fully insured: We are fully insured for your complete peace of mind.
Proven experience and quality: We provide exceptional quality work and much of our business comes from recommendations and referrals.
Bespoke cleaning: Our end of tenancy cleans are tailored around your exact requirements.  We are always happy to provide free, no-obligation quotes for all end of contract cleaning services.
Highly competitive rates: We keep our costs as competitive as possible. Our post tenancy cleans start from just £90 for a studio flat or apartment and £130 for a one-bedroom flat or apartment. See more details on our cleaning rates here.
Specially trained: Our end of tenancy cleaners are highly trained in specialist and deep cleaning, including carpet, upholstery, and oven cleaning. They have all the equipment and tools they need to complete the job to an excellent standard.
Excellent customer service: We believe in offering excellent customer care where nothing is too much trouble for our experienced team.
For more information about our professional cleaning company, please call us now on 07885 607 658.
Price List for End of Tenancy Cleaning Based On Average
* The above price list is with estimates based on average. For a more accurate estimate please fill in the form below.
Why choose rental property cleaning near Kew?
We look after domestic and commercial properties of all descriptions and provide flexible and trustworthy services.
Tenants: If you are moving out of your flat near Kew, Richmond, or Twickenham, let us take the hassle out of the cleaning process. Our specially trained move out cleaners will get your property back to the highest standards in a matter of hours to ensure that you receive your deposit back and get good references from your landlord. If you require any specific deep cleaning, just ask and we will complete the job.
Landlords: We can help you get your property back to its shiny best ready for new tenants or so you can put it back on the market. Prospective tenants who are searching the local property market are more likely to choose a property that is clean and they will look after it well.
Estate agents: We work with letting agents, estate agents, and property managers to handle house and flat cleaning when tenants have moved out. We can provide a quick service and can clean at a specified time to show any property at its best.
TW9 end of lease cleaning
We use a comprehensive cleaning checklist to meet the strictest requirements for end of tenancy cleans in Richmond. For any reason, our clients are not completely satisfied, we will always organise an inspection and remedy any issue, free of charge.
There are a number of areas that we always focus on that are often overlooked with end of tenancy cleaning and that will ensure a completely thorough finish. From your front door, to your oven, every area will be scoured and scrubbed to perfection. We always use professional grade equipment and tools.
Our Richmond after tenancy cleaners deliver impeccable standard
We offer a range of flexible cleaning services in Richmond, tailored to our clients' needs. Our motived and reliable cleaners offer one-off or regular house cleaning, as well as office cleaning, spring cleaning, carpet and upholstery cleaning, and ironing. Read our blog on signs your carpet needs a professional deep clean.
Our End of Tenancy Checklist
Kitchen professional deep clean including all kitchen appliances

Clean of all work surfaces; units, cupboards inside and outside, drawers, fixtures and shelves
Tiles; sink and taps
Mirrors, pictures and glass; light fixtures and fittings
Bins inside and outside
Cobwebs removed, doors, and skirting and internal windows
Carpets hovered and hard flooring cleaned

Bathrooms professional deep clean – limescale and mould removed, and the best possible result is achieved

Clean of bath and shower; toilet; sink and taps; tiles
Mirrors, pictures, and glass; extractor fan, light fixtures, and fittings
Visible pipes and plumbing
Internal windows, doors, and skirting
Units, cupboards and drawers inside and outside, fixtures and shelves
Cobwebs removed
Carpets hovered and hard flooring cleaned

Bedroom professional deep clean including internal window cleaning

Shutters and wooden blinds could be included and given a deep clean
Clean of furniture; mirrors, pictures, and glass
Doors, and skirting; light fixtures and fittings; cobwebs removed
Carpets hovered and we could include professional carpet cleaning
Hard flooring is vacuum cleaned and washed
Living Room professional deep clean including internal window cleaning

Shutters and wooden blinds could be included and given a deep clean
A good thorough wipe to all furniture; mirrors, pictures, and glass
Doors, and skirting; light fixtures and fittings; cobwebs removed
TVs and electronic equipment
Carpets hovered and we could include professional carpet cleaning
Hard flooring is vacuum cleaned and washed

 Stairs and Hallways professional deep clean including internal window cleaning

Banisters, handrails, and skirting boards
Doors and top of doors and door frames
Units inside and outside, cupboards inside and outside, drawers inside,
Fixtures, and shelves, light fixtures and fittings
Cobwebs removed
Carpets hovered and we could include professional carpet cleaning
Hard flooring is vacuum cleaned and washed
Furniture; mirrors, pictures, and glass; internal windows, doors, and skirting; light fixtures and fittings; cobwebs removed
Carpets hovered and we could include professional carpet cleaning
Hard flooring is vacuum cleaned and washed
We provide end of lease cleaning in the following nearby areas:
Strawberry Hill
Twickenham
Whitton
Richmond
Kingston Upon Thames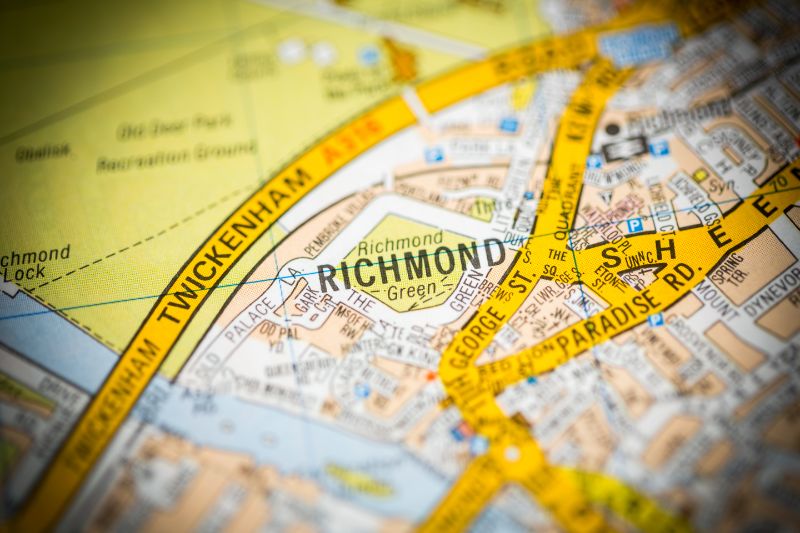 For check out cleaning in Richmond, call our professional cleaners now
To get a quote for EOT cleaning in Richmond, please phone 07885 607 658 or 020 8288 9858 or email office@efficient-cleaninglondon.co.uk