Rental property and end of tenancy cleaning in Wandsworth, London
from only £160 for a studio flat
Are you a landlord looking for professional end of tenancy cleaning in Wandsworth, Putney Heath, or Battersea? Or maybe you are a tenant who needs a rental clean or deep clean so you can get your deposit back? Here at Efficient Cleaning, we specialise in all types of cleaning throughout London, including end of contract cleaning and house or flat cleaning.
Move Out Cleaning Prices in Wandsworth and Putney Heath
Moving out cleaning company serving Wandsworth
Our professional, reliable, and thorough cleaners always deliver exceptional results. If you are moving out of a rental house or flat, our cleaners can ease the pressure and stress of moving. We guarantee to clean your house to a high standard, so your landlord will be happy. For landlords who need their property deep cleaning before putting it back on the market, or before new tenants move in, we can always save you time and money. As one of Wandsworth's most trusted cleaning companies, there is no better choice than Efficient Cleaning.
We can promptly transform any property so it shines like new. We use a bespoke and detailed end of tenancy cleaning checklist so no part of any property is accidentally missed or overlooked. This tried and tested list is based on hundreds of deep cleans we have completed for happy local customers.
To arrange an end of tenancy clean or to request a free, no-obligation quote, please call us now on 07885 607 658.
Price List for End of Tenancy Cleaning Based On Average
* The above price list is with estimates based on average. For a more accurate estimate please fill in the form below.
Thorough deep cleans and rental property cleaning near Putney Heath
If you are based near Putney Heath, Wandsworth, or West Brompton and need end of rental cleaning, we can help. We work with tenants, landlords, estate agents, and letting agents to deliver brilliant results.
There are many advantages to hiring our end of tenancy cleaners to complete this specialist cleaning work. These include:
We can complete the job thoroughly in one go, leaving any house of flat looking pristine – we can get the job completed and ready in a matter of hours when compared to the days it might take you to complete.
For tenants, our cleaning service ensures that they get their security deposit back, so there is no squabbling and stress.
For landlords, you will increase your chances of attracting new tenants, so your property is never left vacant for longer than necessary.
We have all the necessary equipment, tools, and expertise to complete the job to an excellent standard and to save time and hassle. Our deep cleans involve specialist oven cleaning, carpet cleaning, and upholstery cleaning.
We believe there is no place like home, so we will always treat your property with care and respect. Our staff are hand-picked, fully vetted, and DBS-checked, as well as being trained to the highest standards in cleaning and customer care.
What does SW10 end of lease cleaning cover?
The purpose of post tenancy cleaning and check out cleaning is to return the property to the exact level of cleanliness from when you moved in. We cover all areas of your Wandsworth property to ensure they are in pristine condition for you to hand back to your landlord or so you can rent it out to new tenants. We focus on the tiny details – so you do not have to! Read our blog on: What is end of tenancy cleaning?
Many people view end of tenancy cleaning as expensive but by hiring our services you can save money in the long run. Our rates are very competitive and start from just £90 for a studio flat, or £190 for a two bedroom, two-bathroom flat or house.
Professional house and flat cleaning in Wandsworth
You are welcome to book an end of tenancy clean in Wandsworth at a time that suits you, whether it is a weekend or evening, we are happy to work around your schedule. We only use the best and latest products and equipment to deliver excellent results.
We also offer a range of other domestic and commercial cleaning services, including regular weekly or fortnightly house cleans, regular office cleaning, carpet and upholstery cleaning, ironing, and more.
Our End of Tenancy Checklist
Kitchen professional deep clean including all kitchen appliances

Clean of all work surfaces; units, cupboards inside and outside, drawers, fixtures and shelves
Tiles; sink and taps
Mirrors, pictures and glass; light fixtures and fittings
Bins inside and outside
Cobwebs removed, doors, and skirting and internal windows
Carpets hovered and hard flooring cleaned

Bathrooms professional deep clean – limescale and mould removed, and the best possible result is achieved

Clean of bath and shower; toilet; sink and taps; tiles
Mirrors, pictures, and glass; extractor fan, light fixtures, and fittings
Visible pipes and plumbing
Internal windows, doors, and skirting
Units, cupboards and drawers inside and outside, fixtures and shelves
Cobwebs removed
Carpets hovered and hard flooring cleaned

Bedroom professional deep clean including internal window cleaning

Shutters and wooden blinds could be included and given a deep clean
Clean of furniture; mirrors, pictures, and glass
Doors, and skirting; light fixtures and fittings; cobwebs removed
Carpets hovered and we could include professional carpet cleaning
Hard flooring is vacuum cleaned and washed
Living Room professional deep clean including internal window cleaning

Shutters and wooden blinds could be included and given a deep clean
A good thorough wipe to all furniture; mirrors, pictures, and glass
Doors, and skirting; light fixtures and fittings; cobwebs removed
TVs and electronic equipment
Carpets hovered and we could include professional carpet cleaning
Hard flooring is vacuum cleaned and washed

 Stairs and Hallways professional deep clean including internal window cleaning

Banisters, handrails, and skirting boards
Doors and top of doors and door frames
Units inside and outside, cupboards inside and outside, drawers inside,
Fixtures, and shelves, light fixtures and fittings
Cobwebs removed
Carpets hovered and we could include professional carpet cleaning
Hard flooring is vacuum cleaned and washed
Furniture; mirrors, pictures, and glass; internal windows, doors, and skirting; light fixtures and fittings; cobwebs removed
Carpets hovered and we could include professional carpet cleaning
Hard flooring is vacuum cleaned and washed
We provide end of lease cleaning in the following nearby areas:
Battersea
West Brompton
Earls Court
Barnes
Roehampton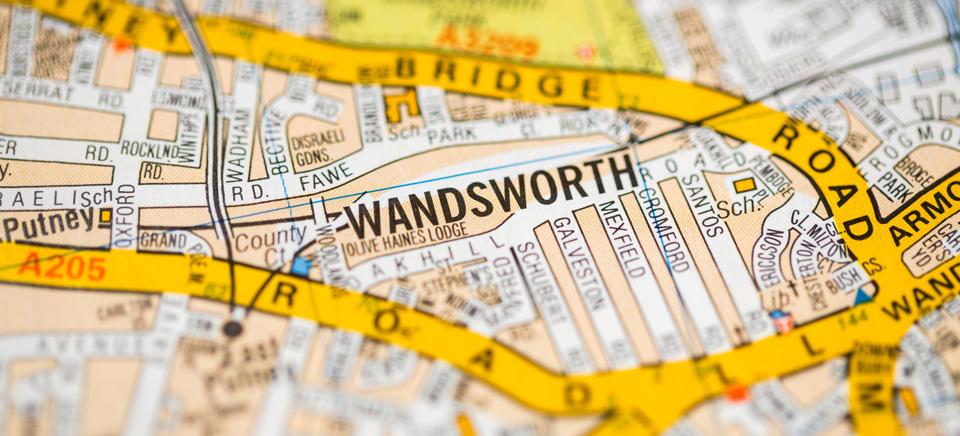 For after tenancy cleaning prices in Wandsworth, call now for a tailored quote
To talk to us about our end of contract cleaning in Wandsworth, please call 07885 607 658 or 020 8288 9858 or email office@efficient-cleaninglondon.co.uk