End of lease cleaning by professional cleaners in Thames Ditton, Surrey
from only £160 for a studio flat
If you are looking for reliable, cost-effective, and professional end of tenancy cleaners in Thames Ditton, Long Ditton, or Weston Green, Efficient Cleaning are the experts. We can complete intense pre and post tenancy cleaning in a day, leaving your property in the best possible condition for your landlords to take back or for new tenants to move in.
It is important to have properties professionally cleaned and checked when any tenancy is over, and our cleaners are very aware of the requirements for inventory checks. Our domestic cleaning service is very detailed and fully guaranteed. We have created an extensive rental cleaning checklist, reflecting the highest standards of cleanliness our cleaners deliver.
Move Out Cleaning Prices in Thames Ditton and Long Ditton
Checkout cleaning is important so that tenants can get that deposits back and so the property is ready for new, incoming tenants. We can provide end of contract cleaning for all types of properties including large houses, multi-occupancy homes, flats, studios, apartments, and other properties.
You can rest assured that our fully trained and experienced domestic cleaning team will arrive, fully equipped with what they need to complete the job. All our quotes include the materials equipment and best quality cleaning products and detergents we need, so we can provide the best results.
If you're looking for professional end of tenancy cleaning at the best prices, look no further. We also provide other services including carpet cleaning and deep cleaning.
For a fast exit cleaning quote, please call now on 07885 607 658.
End of lease cleaning Thames Ditton

KT10 deep cleaning

Check out cleaners Long Ditton

Thames Ditton after tenancy cleaning agency
Price List for End of Tenancy Cleaning Based On Average
* The above price list is with estimates based on average. For a more accurate estimate please fill in the form below.
What is end of tenancy cleaning near Long Ditton and why do I need it?
Our rental property cleaning near Long Ditton, Thames Ditton, or Hinchley Wood of designed to meet the needs of landlords, tenants, and letting agents.
Rental property and end of lease cleaning is the detailed cleaning of any home at the end of the tenants' stay. It will cover every room and every part of the property, from top to bottom, so no detail is missed. The idea of an end of tenancy clean is to return the home to the landlord or letting agent in the condition that it was initially found in.
A landlord would like to see their property in a good state to ensure that any new tenants will know how they expect it to be kept. If a landlord needs to put the property back on the market, ensuring it is clean and tidy means it is more probable that the property will be let quickly.
It is advisable for tenants to invest in end of tenancy cleaning so that their deposit is returned. If you are moving out of a property, cleaning it yourself may seem like a good idea, but it can be time consuming and stressful, our cleaners have all the expertise and equipment they need to complete an excellent quality clean. In some cases, we also use specialist equipment to achieve excellent results, which is why hiring experienced residential cleaners is important. Read our blog on: Don't lose your rental deposit by leaving a mess behind.
As well as working through a standard check out cleaning checklist, which we have refined over many years in the trade, we can tailor any move out cleaning to your requirements.
KT10 rental cleaning: Why use our professional cleaners?
There are many benefits to choosing our highly skilled house cleaners for a post tenancy clean or deep cleaning in Thames Ditton:
Customer satisfaction is paramount to us and we ensure an exceptional cleaning service at all times
We use the latest cleaning materials and equipment and the cost of these are included in an EOT cleaning quote
Our cleaners adhere to all health and safety standards and we are fully insured for your peace of mind
Our landlord cleaning and exit cleaning services are flexible and we can provide a prompt and responsive service
We can clean every type of property from the smallest flat to the largest country manor house
Our End of Tenancy Checklist
Kitchen professional deep clean including all kitchen appliances

Clean of all work surfaces; units, cupboards inside and outside, drawers, fixtures and shelves
Tiles; sink and taps
Mirrors, pictures and glass; light fixtures and fittings
Bins inside and outside
Cobwebs removed, doors, and skirting and internal windows
Carpets hovered and hard flooring cleaned

Bathrooms professional deep clean – limescale and mould removed, and the best possible result is achieved

Clean of bath and shower; toilet; sink and taps; tiles
Mirrors, pictures, and glass; extractor fan, light fixtures, and fittings
Visible pipes and plumbing
Internal windows, doors, and skirting
Units, cupboards and drawers inside and outside, fixtures and shelves
Cobwebs removed
Carpets hovered and hard flooring cleaned

Bedroom professional deep clean including internal window cleaning

Shutters and wooden blinds could be included and given a deep clean
Clean of furniture; mirrors, pictures, and glass
Doors, and skirting; light fixtures and fittings; cobwebs removed
Carpets hovered and we could include professional carpet cleaning
Hard flooring is vacuum cleaned and washed
Living Room professional deep clean including internal window cleaning

Shutters and wooden blinds could be included and given a deep clean
A good thorough wipe to all furniture; mirrors, pictures, and glass
Doors, and skirting; light fixtures and fittings; cobwebs removed
TVs and electronic equipment
Carpets hovered and we could include professional carpet cleaning
Hard flooring is vacuum cleaned and washed

 Stairs and Hallways professional deep clean including internal window cleaning

Banisters, handrails, and skirting boards
Doors and top of doors and door frames
Units inside and outside, cupboards inside and outside, drawers inside,
Fixtures, and shelves, light fixtures and fittings
Cobwebs removed
Carpets hovered and we could include professional carpet cleaning
Hard flooring is vacuum cleaned and washed
Furniture; mirrors, pictures, and glass; internal windows, doors, and skirting; light fixtures and fittings; cobwebs removed
Carpets hovered and we could include professional carpet cleaning
Hard flooring is vacuum cleaned and washed
Book move out cleaning in Teddington
Booking exit cleaning or deep cleaning with our local cleaning company is easy:
Call to request a quote and let us know more about your property
Book our exit cleaning services at a time to suit you
Our domestic cleaners will arrive and complete the job
Let us do the work, whilst you relax
We provide end of lease cleaning in the following nearby areas:
Long Ditton
Weston Green
Hinchley Wood
Hampton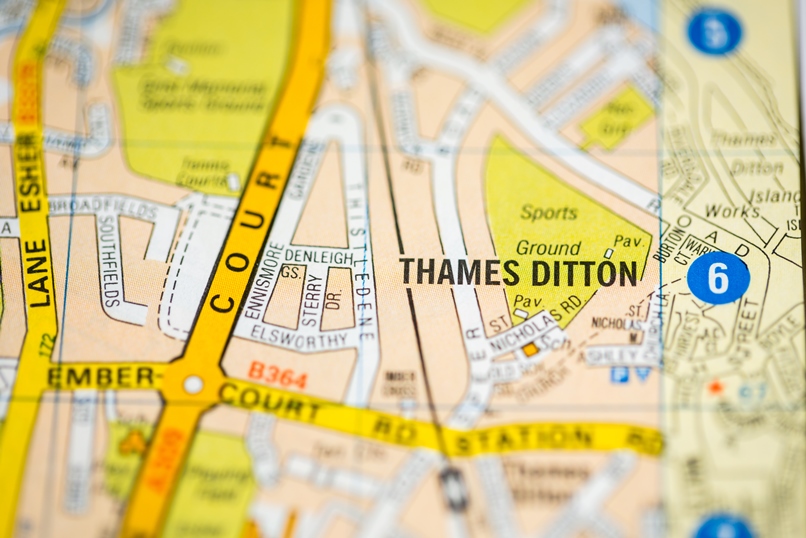 Our EoT services include:
Thames Ditton rental property cleaning

KT10 after tenancy cleaning
Check out cleaning Long Ditton

Thames Ditton rental property cleaning
For a check out cleaning or professional house cleaning quote in Thames Ditton, call our local cleaning company
If you need fast and reliable landlord cleaning or rental property cleaning in Thames Ditton, please call 07885 607 658 or 020 8288 9858 or email office@efficient-cleaninglondon.co.uk