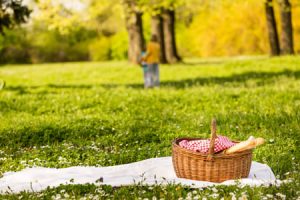 The Summer holidays can be a really enjoyable time for both children and their parents, often getting to spend some quality time together as a family. However, while your home may have remained pristine during the day during term time, having a busy household throughout the Summer holidays can increase cleaning tasks dramatically. This creates stress during the time you should be enjoying with your family.
If you're already dreading the amount of mess around the house this Summer, hiring a professional cleaner is a solution which many choose to make. Providing a wide variety of help around the home, let's take a look at some of the headaches they will put a stop to.
Clear the Ironing Pile
With so many outdoor activities and the kids being at home, the contents of the washing basket can suddenly double in size. Unfortunately, this means even more tedious ironing to work your way through. Luckily, some professional cleaners offer an ironing service which can free up a lot of time for you. They'll iron anything from clothes and underwear to bedding and tablecloths which can also be useful if you have others staying over in the holidays, ensuring you have everything ready for their visit with time to spare.
Reduce Hay Fever Symptoms
One of the downsides of the season and spending so much time outside is that it can worsen hay fever symptoms experienced by members of your family who suffer from the condition. Pollen brought in on clothes, skin, hair, feet and pet hair can get into your bedding, flooring and upholstery, making any hay fever sufferer feel even worse. Ask for regular professional cleans throughout the Summer holidays to remove pollen from your home, as well as other dirt and bacteria which could affect your family's health and put a damper on the fun.
No Time to Clean
Looking after children during the Summer holidays can be a full-time job in itself, leaving parents with little time to clean their home. Professional cleaners will take the stress away from you, covering everything from your bathroom and kitchen through to getting those tough stains out of the carpet. Carpet cleaning is a particularly popular service in the Summer. This is not only because the hot weather helps to dry out the carpets quickly but because there's a higher volume of traffic coming in and out of the home. It's harder to stick to a 'no shoes' policy when you're popping in and out of the garden, meaning your carpets may be picking up more dirt than usual, as well as gaining some unsightly stains.
Enjoy the Summer holidays with your family this year and try professional cleaning services for a hassle-free break.
Here at Efficient Cleaning London, we love helping families across South West London and Surrey start enjoying life more by taking care of their household cleaning. From professional domestic cleaning to ironing services, we have a wide variety of options on offer for a range of needs. If you'd like to use our services this Summer, whether based in Richmond, Twickenham or Hampton Wick, contact us now for a chat.