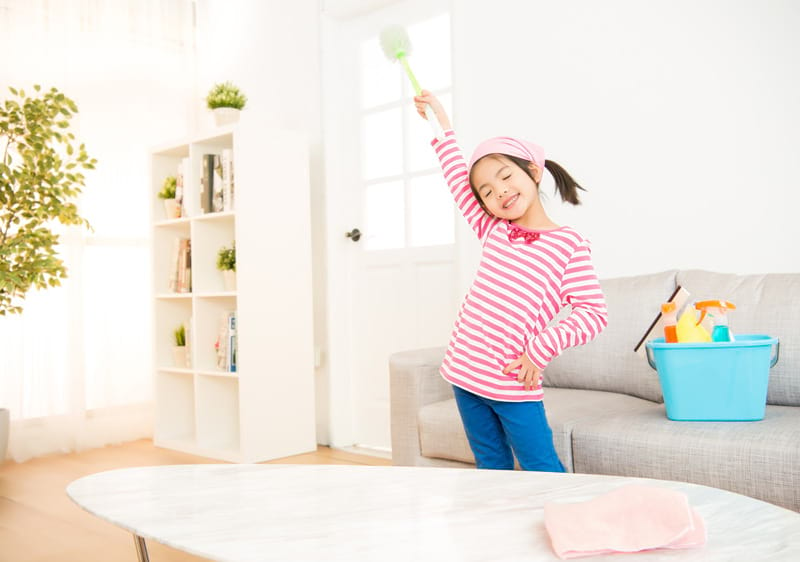 Spring hasn't exactly sprung upon us this year, but it's starting to feel like it's here now. We love the fact that, when the spring arrives, everyone gets in the mood for a big freshen up for their homes. The windows are flung open, the music is put on, and an immensely satisfying day of cleaning ends with a gloriously sparkling home. If you're not quite sure where to start with your spring clean, this is the blog for you. Of course, if you have neither the time nor the inclination to do it yourself, you can always hire a professional cleaner to make your home look amazing and feel fresh for the summer.
Make a plan
Spring cleaning can be a big task, so, to avoid getting muddled or overwhelmed, start by making a plan. Note down all the jobs that need doing, and then break them down room by room, if possible. Separate the big jobs (e.g. washing all the windows in the house) from the smaller tasks (e.g. cleaning the bathroom mirror). Once you have a plan in place, be realistic about what you can achieve in the time you have available. If you've got kids hanging around the house, designate some of the easier tasks to them! You should also make sure that you have all the cleaning products you need for the jobs you've written down, so that you don't have to keep stopping and starting (unless you want a break, of course). Once you start, tick off the jobs as you complete them and remember to take regular coffee breaks!
Make it fun
Cleaning doesn't always have to feel like a chore. In fact, it can be wonderfully satisfying and therapeutic – especially if you get everything you want done according to plan. To make it more enjoyable, you could stick on your favourite music or bribe yourself with regular treats (e.g. for every room you complete, you get to put your feet up with a cuppa for 15 minutes). Making it fun is even more important if you've got the kids helping, as this will help to keep them motivated. You could turn some of the small tasks into games or put little treats next to each of the tasks on the list so that they know they will get a small reward after each one.
If you'd like to hire a professional cleaner to help with your spring clean in Ewell, Molesey, Esher or another area of London, contact us at Efficient Cleaning London today and receive a free, no-obligation quotation for the job. We'd love to make your home sparkle!