Carpet cleaning specialists in Epsom, Surrey
from only £20 for a single bedroom
Efficient Cleaning are leading specialists in carpet and upholstery cleaning in Epsom, Ewell, Stoneleigh or the surrounding parts of Surrey. Our highly-trained carpet deep cleaning team can clean your carpets, upholstery, rugs, sofas, armchairs, and curtains.
We use state of the art tools and equipment to guarantee the best results for affordable prices. Whether you are thinking of having your carpets cleaned to get rid of stubborn stains or odours or your curtains need freshening up, we are the team to call.
Dry and Steam Carpet Cleaning Prices in Epsom
We are domestic and commercial cleaning specialists and fully insured for your peace of mind. Our carpet cleaners are fully trained and equipped to handle any carpet or upholstery-related spill or stain and we will ensure that any cleaning will not only improve the overall condition of your carpet or upholstery but it will prolong its life, so it will look better for longer.
We pride ourselves on providing a prompt, efficient, and reliable service and we have built a reputation based on transparency and trust.
For a no-obligation carpet cleaning quote or to discuss our other services, please call us now on 07885 607 658.
Why choose our upholstery cleaning and carpet cleaning services near Ewell
If you are based near Ewell, Epsom, or Hook and are looking for a carpet cleaning company, we are the team to call. We are an independent company and not associated with any franchise and we are proud of the fact that much of our business comes from word of mouth recommendations from previous and repeat customers.
We can clean all types of carpets and different upholstery, including rug cleaning and sofa cleaning
We use state of the art, advanced equipment to guarantee exceptional results
We take health and safety very seriously and all our products are safe to use
Our team of carpet cleaning technicians are highly trained, knowledgeable, and helpful
We can provide free quotations are any time
We are fully insured for your peace of mind
KT17 upholstery cleaning
Just like carpets, upholstery absorbs germ, dirt, and dust. Having your upholstery cleaned in Epsom will ensure you are living in a more hygienic environment and your sofa will look better and will be softer to touch. We are very experienced in enhancing and prolonging the life of all soft furnishings, such as sofas, chairs.
Professional upholstery cleaning will keep your home clean and more welcoming. The products that we use are suitable for all types of fabrics and are safe for children and pets.
We can offer you a free consultation and assessment of your upholstery, so we can provide you with an accurate quote. We keep our prices as low and competitive as possible, with prices starting from just £30 for a fabric two-seater sofa and £20 for a fabric armchair.

Free competitive quotations
After you get in touch, we'll provide you with a no-obligation quotation based on your unique requirements.

Assessment
Before beginning any work, a member of our carpet cleaning team will closely examine your carpet. This will enable them to determine the amount of staining present, recommend the best approach, and advise on the likely post-treatment outcome.

Expert Cleaning
Our highly skilled, professional cleaners use effective, high quality products and up to date methods to thoroughly clean your carpets and/or upholstery.

Book regular carpet cleaning
As well as other domestic cleaning tasks, if you want to keep your carpets or rugs looking fresh, and as new as possible, it's a good idea to get them cleaned at regular points throughout the year. By following this routine, you'll also make sure they last longer.
Rug cleaning in Epsom: What are the benefits?
Rugs around your home will add warmth, character and colour but they also harbour dust, germs and debris. Vacuuming only gets rid of surface-level dirt so deep stains and germs will stay. This is where professional carpet and rug cleaning comes in.
There are a variety of risks associated with cleaning your rugs yourself including causing the colours to fade or bleed together, shrinking, curling and rippling, fraying, or oversaturating materials. Different fabrics require different approaches and we treat each rug separately to ensure an individual approach for the best results.
Our rug cleaning in Epsom will revive your rug, preserve colour, remove stains and odours, remove allergens, and reduce the effects of wear and tear.
We provide carpet and upholstery cleaning in the following nearby areas of KT17:
Stoneleigh
Hook
Chessington
Ashtead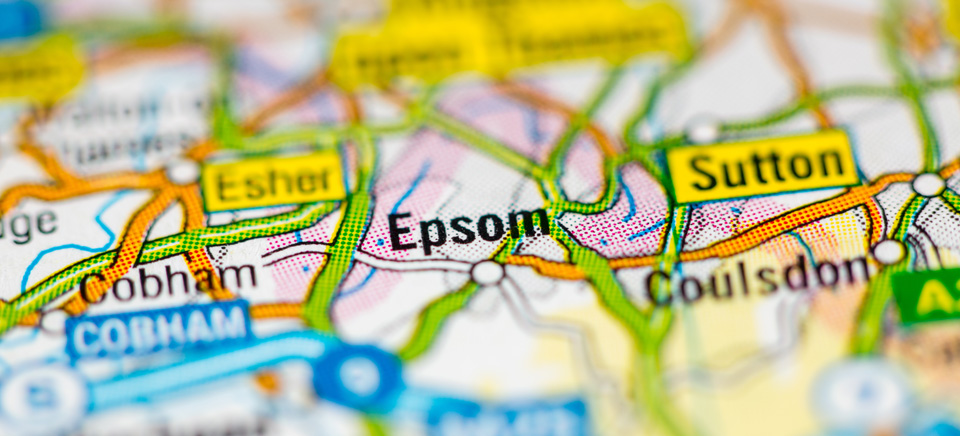 Price List for Carpet Cleaning
Price List for Upholstery Cleaning
Minimum charge per visit is £55
Commercial carpet cleaning in Epsom: Why choose our carpet cleaning company?
Maintaining carpets in a commercial space is important so it looks better, lasts longer and gives a better impression to staff, visitors, and clients. Our industrial carpet cleaning and dry carpet cleaning methods ensure excellent results. Read more about the health benefits of carpet cleaning.
Alongside carpet cleaning, rug cleaning, sofa cleaning and upholstery cleaning, we also provide a complete cleaning service, including regular domestic cleaning and office cleaning, end of tenancy cleaning, spring cleaning and an ironing service.
For a deep carpet cleaning quote in Epsom, get in touch
Call 07885 607 658 or 020 8288 9858, or email office@efficient-cleaninglondon.co.uk
And we can discuss your upholstery cleaning or carpet cleaning requirements in Epsom.