Local carpet cleaning company in Richmond, Surrey
from only £20 for a single bedroom
Efficient Cleaning is a team of local domestic and commercial cleaning specialists offering specialist deep carpet cleaning and upholstery cleaning. If you are based in Richmond, Kew, Strawberry Hill, or one of the nearby areas of London or Surrey and are looking for one of these services, we can help.
We use the best equipment to flush out dirt, grime, germs, and debris, so your carpets and upholstery stay clean and last longer. We are fully insured and have a very experienced team of carpet cleaning specialists who use the best equipment available to ensure an excellent finish.
Dry and Steam Carpet Cleaning Prices in Richmond upon Thames
Our comprehensive range of deep cleaning services includes:
Upholstery cleaning
Curtain cleaning
Rug cleaning
Sofa cleaning
Armchair cleaning
Stain removals
Carpet deep cleaning
What are you waiting for? If you are a homeowner, tenant, landlord, business, or property manager in Richmond, we would love to hear from you. Request a carpet cleaning quote now on 07885 607 658.
Commercial carpet cleaning near Kew
Are you a business or organisation looking for commercial carpet cleaning, chem dry carpet cleaning, or industrial carpet cleaning near Kew, Richmond, or Twickenham? Our commercial clients rely on us to deliver an unmatched service on their carpets or upholstery and to clean it thoroughly every time.
As a business, we understand how important it is to make a good impression on not only staff but on clients and visitors. The constant day-to-day footfall of people walking over your carpets will often mean that they look in a poor condition and dirty, stained, or tired carpets will not create a welcoming impression. We can clean carpets and upholstery in all types of commercial environments, including offices, hotels, bars, schools, and rental properties. Read our blog on how office deep cleaning can prevent the spread of coronavirus.
TW9 carpet deep cleaning: How important is it?
Most of us vacuum our carpets regularly and whilst this is a good way to remove dirt, hoovers will only ever get rid of the top layer of dirt. Our deep carpet cleaning services allow us to get deep into your carpets to get rid of dirt, bacteria, grime, dust, and debris.
Here are just a few benefits of our carpet cleaning service:
Professional carpet cleaning will prolong the life of your carpet and will protect your investment.
We bring knowledge, expertise, and equipment, that will always ensure your carpet gets the right treatment.
Indoor air quality is important, especially if you suffer from asthma and allergies and deep carpet cleaning will ensure your carpets remain in top condition.
Our industrial carpet cleaning methods will ensure that all stains and odours are removed.
Carpet cleaning will enhance the appearance of any room, making it seem fresher and more welcoming.
Carpet cleaning can bring any carpet back to life and we deal with carpets of all descriptions.

Free competitive quotations
After you get in touch, we'll provide you with a no-obligation quotation based on your unique requirements.

Assessment
Before beginning any work, a member of our carpet cleaning team will closely examine your carpet. This will enable them to determine the amount of staining present, recommend the best approach, and advise on the likely post-treatment outcome.

Expert Cleaning
Our highly skilled, professional cleaners use effective, high quality products and up to date methods to thoroughly clean your carpets and/or upholstery.

Book regular carpet cleaning
As well as other domestic cleaning tasks, if you want to keep your carpets or rugs looking fresh, and as new as possible, it's a good idea to get them cleaned at regular points throughout the year. By following this routine, you'll also make sure they last longer.
Richmond curtain cleaning and rug cleaning
We have the tools and skills to clean all types of soft furnishings in Richmond, including rugs and curtains. These items can make a world of difference to any room and our cleaning service will ensure that they stay fresher for longer.
It does not matter how large or small your curtains or rugs are, we have the ability, experience, and equipment to complete the job to the highest standards.
Our local carpet cleaning company covers all aspects of cleaning. Whether you require regular domestic cleaning of a house or flat, commercial cleaning services, end of tenancy cleaning, or spring cleaning, we are the team to call. Some services can be completed at the same time, to ensure an excellent finish.
We provide carpet and upholstery cleaning in the following nearby areas of TW9:
Strawberry Hill
Twickenham
Whitton
Richmond
Kingston Upon Thames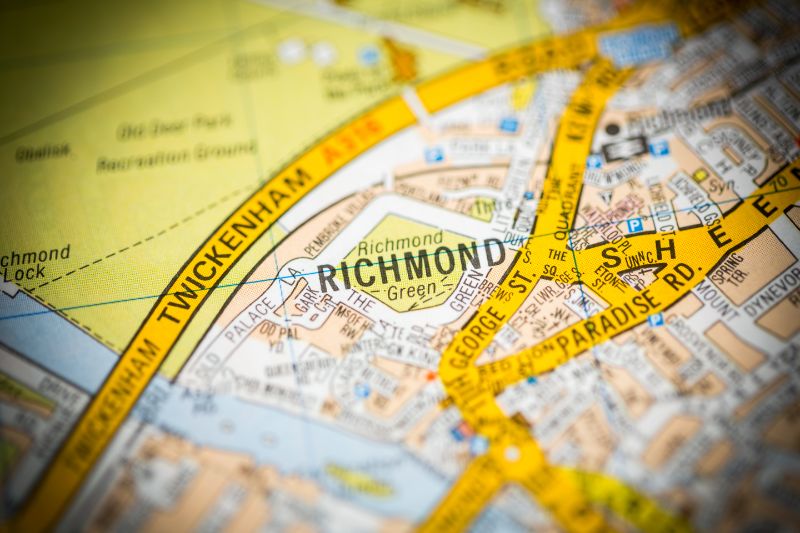 Price List for Carpet Cleaning
Price List for Upholstery Cleaning
Sofa cleaning in Richmond
Do you have a three-piece sofa suite that has seen better days? Perhaps you want your beloved armchair freshened up? Maybe your sofa is giving off strange odours? A proper clean by our professional upholstery cleaners in Richmond can freshen your sofas and chairs and prolong the life of the fabrics.
Sofas can also be a magnet for stains like coffee, team, red wine, and food and we can get rid of stubborn marks and stains. Our team is trained to handle even the most difficult fabrics.
Do you need carpet steam cleaning or chem dry carpet cleaning in Richmond? Call our cleaning company for a quote now
For further info on carpet cleaning in Richmond, please call 07885 607 658 or 020 8288 9858 or email office@efficient-cleaninglondon.co.uk >
0788 560 76 58

0208 288 98 58