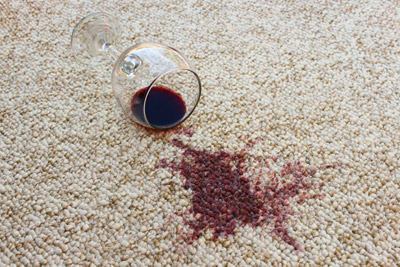 Your home is your palace, so making sure it is in tip-top condition at all times is probably a priority. If you take care to look after your home, then it can be frustrating when a cleaning mishap means that an unsightly stain or mark is left behind. Here are a few tips on how to avoid some of the most common house cleaning mishaps to make sure your home sparkles.
Do not rub stains
If you are unfortunate enough for a dark stain to have appeared on your light upholstery, then the worst thing you can do is rub it. As soon as possible after the spillage occurs, get as much of the liquid up as you can by using a spoon, and then simply cover the stain with a damp cloth. This will cause the bulk of the moisture to move from the carpet into the cloth. Once this has been done, you could consider applying a stain remover, or, for a much better chance of complete stain removal, you can invest in a professional carpet cleaning service.
Similarly, if a sticky substance like chewing gum has found its way onto your carpet or soft furnishings, then do not rub it. Doing so will cause more and more fibres to stick to the gum, and may result in a bald patch when the gum is removed. The best option for removing gum – whether it is fresh or dried in – is to contact a professional cleaner, as they will have the specialist equipment that is needed to get rid of it without damaging your carpet.
Avoid cleaning windows on sunny days
Sunny days are generally the ones on which we feel most motivated. That's why so many homeowners opt for a bit of sunshine before they fling open their windows and get washing! But you should actually wait for cloudy days before grabbing the bucket and sponge, as the heat from the sun can cause water to evaporate too quickly and leave you with soap-smeared, streaky windows – generally meaning you have to wash them again.
Hire a professional cleaner
The best way to avoid cleaning mishaps in the home is to hire a professional cleaner to take care of everything for you. Whether you want a regular fortnightly clean or just an occasional blitz, a cleaner will take a load off your mind and leave your home spotless.
Here at Efficient Cleaning London, we can clean your house for you so that you don't have to worry about cleaning mishaps. If you live in Hampton, New Malden, Ewell or a surrounding area, contact us today to find out more about our range of cleaning services.